CATEGORIES
LATEST NEWS
CONTACT US
ADD: NO.253,Economic-Technological Development Area,Guangzhou, China
TEL: 86-20-83831329
FAX: 86-20-83831391
E-mail: info@motor-chinese.com

> YEJ brake induction motor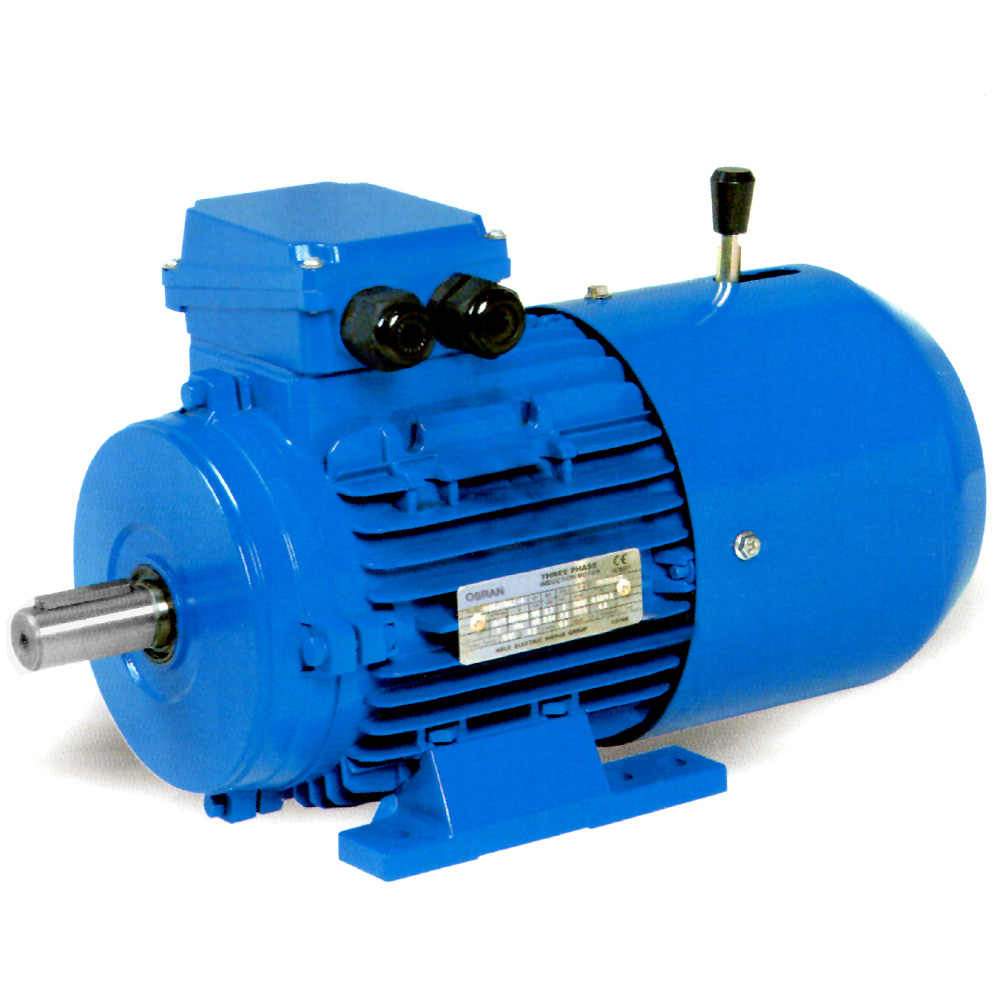 YEJ Brake motor,Braking motors,Three phase electric motor,AC induction motor
Mounting dimensions: IEC standard
Frame size: H63~H180
Rated power: 0.18KW~22KW
Voltage: 380V, 400V, 415V
Product description: YEJ electric motor are 3 phase induction motors.The brake motors are used in the machinery that requires prompt braking,correct positioning,repeat running,frequent starting and Prevent slipping,such a
PRODUCT INTRODUCTION
1. PRODUCT INTRODUCTION OF BRAKE ELECTRIC MOTOR
YEJ series designed according to IEC standard,is ac motors. The brake electric motors are totally-enclosed fan-cooled squirrel-cage three phase asynchronous motors.The electric motor is made of aluminum-alloy clie-casting.It has a lot of advantages including beautiful modeling,compact structure,high efficiency,large starting torque,prompt braking,excellent performance,low noise,low vibration etc. Be sides, the brake has a manual release device, which allows a function of both manual and electrical release, let users to easily debugging and use.
YEJ series braking motors are suitable for the machinery that requires prompt braking, correct positioning, repeat running, frequent starting and Prevent slipping, such as the elevating machinery, transportation machinery, packing machinery, food machinery, printing machinery, weaving machinery and reducers etc.
2. TECHNICAL FEATURES OF BRAKING MOTOR
1. Execution standard: IEC
2. Mounting dimensions: IEC60072-1
3. Frame size: H63~H180 Pole: 2P/4P/6P/8P
4. Rated power: 0.18KW~22KW
5. Voltage: 380V, 400V, 415V
6. Frequency: 50Hz, 60Hz
7. Operation mode: S1 (continuous running)
8. Enclosed protect class: IP44, IP54, IP55
9. Insulation class: B , F
10. Cooling method: IC411
11. Mounting method: B3, B5, B35
12. Ambient conditions: Altitude is lower than 1000m; Ambient temperature is -15~40Cº
13. Connection: Star-connection for 3KW or less whereas delta-connection for 4KW or more.