CATEGORIES
LATEST NEWS
CONTACT US
ADD: NO.253,Economic-Technological Development Area,Guangzhou, China
TEL: 86-20-83831329
FAX: 86-20-83831391
E-mail: info@motor-chinese.com

> YVF frequency electric motor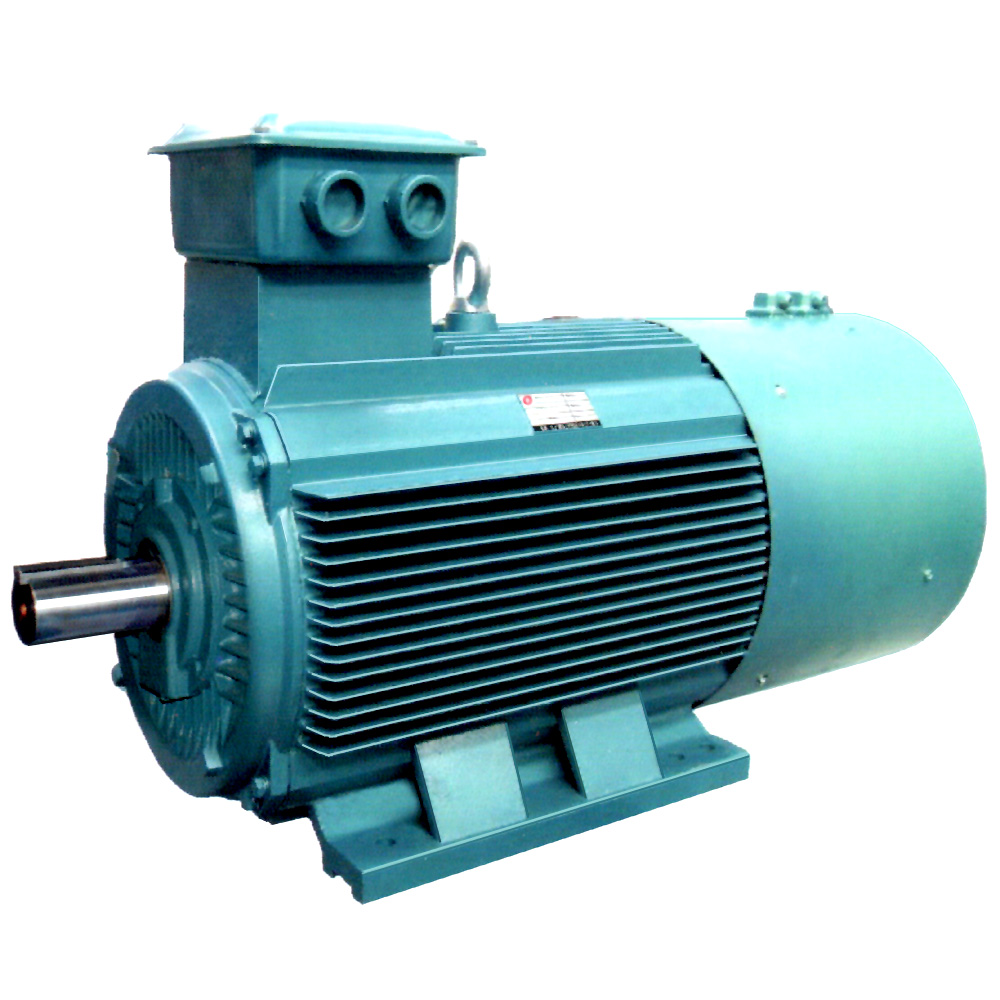 YVF Variable frequency motor,frequency converter motor,induction electric motor
Mounting dimensions: IEC60072-1
Frame size: H80~H355
Rated power: 0.75KW~355KW
Voltage: 380V, 400V, 415V
Product description: YVF electric motor is variable-frequency motor (adjustable speed motor,frequency converter motor,velocity modulation motor). the induction electric motors are applied for driven equipment needing velo
PRODUCT INTRODUCTION
1. PRODUCT INTRODUCTION OF YVF ELECTRIC MOTOR
YVF series are asychronous 3 phase motors with variable-frequency and adjustable-speed ( frequency converter velocity modulation ),are INDUCTION MOTORs and ac motors. It has used a squirrel-cage construction.The electric motors have separately assembled with axial-flow ventilator, it guarantee its better cooling effect at different output.
The electric motors absorb the advantage of the same motors in the world.we use computer aided optimization design, the effect caused by the inverters's higher-harmonic can be reduced as much as possible. The electric motors can be well matched with the inverter of different manufacturers in the world.Wide range of frequency conversion, speed control performance is superior.
The output rated power and mounting dimensions of the electric motors are perfectly in accordance with IEC60072-1. Convenient replacement and easy maintenance, strong universality and interchangeability. YVF electric motors have high efficiency, energy-saving, smooth drive, low noise, wide range of frequency, fast response, etc.
YVF series motors can be widely applied for driven equipment in need of velocity modulation in light industry, chemical industry, textile, oil, metallurgy, machine tools, CNC device. The motors can also be used to to fan and pump of energy-saving purpose, save considerable electric energy, protect the environment.
2. TECHNICAL FEATURES OF YVF ELECTRIC MOTOR
1. Execution standard: JB/T 7118
2. Mounting dimensions: IEC60072-1
3. Frame size: H80~H355 Pole: 2P/4P/6P/8P
4. Rated power: 0.75KW~355KW
5. Voltage: 380V, 400V, 415V
6. Frequency: 5~50Hz/50~100Hz, 5~50Hz/50~80Hz, 5~50Hz/50~60Hz
7. Operation mode: S1 (continuous running)
8. Enclosed protect class: IP54, IP55
9. Insulation class: F
10. Cooling method: IC416
11. Mounting method: B3, B5, B35, V1
12. Ambient conditions: Altitude is lower than 1000m; Ambient temperature is -15~40Cº
13. Connection: Star-connection for 3KW or less whereas delta-connection for 4KW or more.
Note: the inquiry or order need to indicate the electric motor model(including frame center's height,frame length, core length, No. of poles, power, voltage, frequency) ,Mounting method, terminal box location(top/side).
If customers have special request for voltage, frequency and other, can be mentioned in the inquiry or order.
1. Customer can choose encoder
2. Customer can choose insulation bearing (in large power motor proposal).
3. Customer can choose moistureproof heater (space heater) .
4. Customer can choose PTC or Pt100 thermistor for heat protection of winding and bearing.