CATEGORIES
LATEST NEWS
CONTACT US
ADD: NO.253,Economic-Technological Development Area,Guangzhou, China
TEL: 86-20-83831329
FAX: 86-20-83831391
E-mail: info@motor-chinese.com

> Y2 Low-voltage motor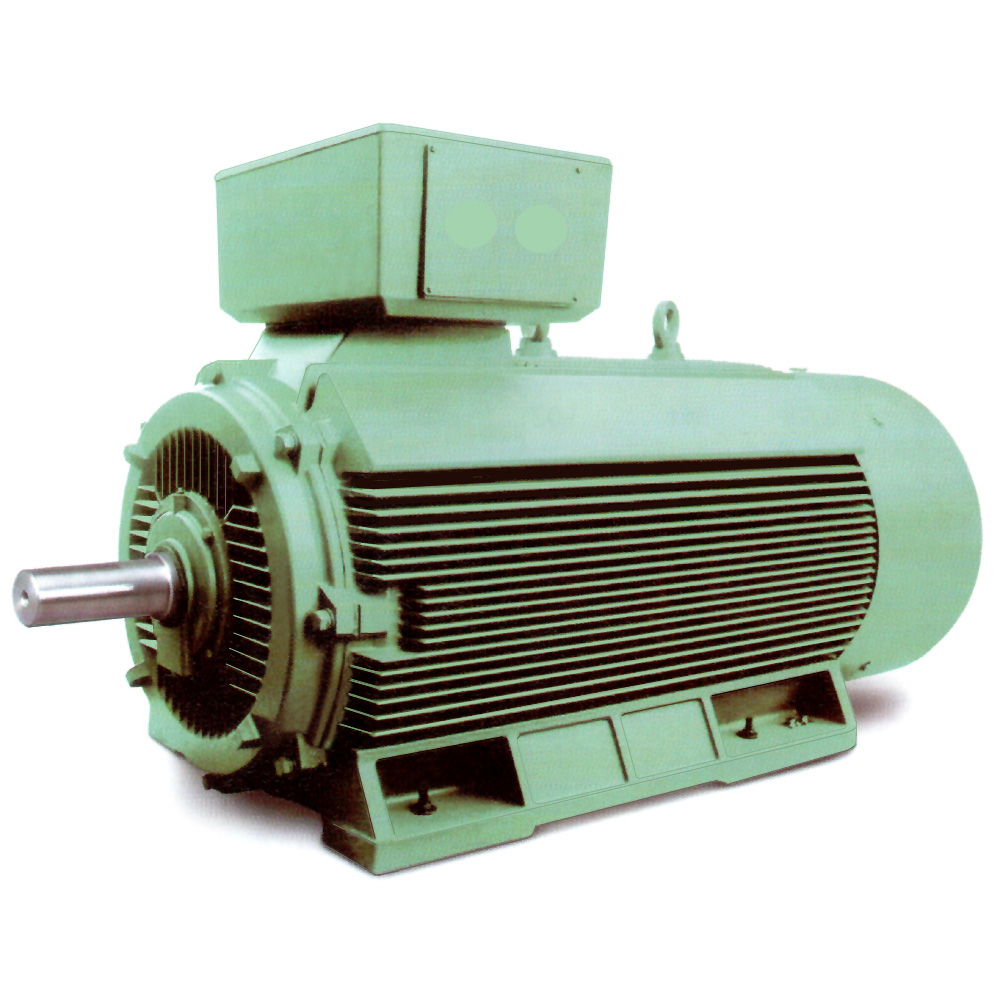 Y2 Low-voltage Large-power motor,High-power electric motor,AC induction motor,Industrial motor
Execution standard: IEC
Frame size: H355~H500
Rated power: 355KW~1400KW
Voltage: 380V,400V,690V
Product description: Y2 low-voltage large-power three-phase asynchronous motor is totally enclosed fan-cooled induction motor,the ac motor can be used to drive general machinery,such as Fan,water pump,compressor,coal mill
PRODUCT INTRODUCTION
1. PRODUCT INTRODUCTION OF Y2 ELECTRIC MOTOR
Y2 series low-voltage large-power three-phase asynchronous motor is totally enclosed fan-cooled,is ac motor, INDUCTION MOTOR and industrial motors, is enhancement and continuation on the basis of YE2 series. Our company adopts the world advanced technology, using new materials and new process.
Y2 series of mounting dimensions and power level is in line with IEC standards.
For stator coil, we use insulated materials with insulation class F, the complete stator winding cores are vacuum-press-impregnated (VPI) processing, which can enable the stator windings to possess high-thermal stability and long life, heat-insulation-moisture resistance are better. The rotor is made by cast-aluminum technology or copper bar welding, reliable and durable. Housing material is cast iron, strong and durable.
2. PRODUCT USE OF Y2 ELECTRIC MOTOR
Y2 series electric motor has the advantages of compact structure, beautiful appearance, high efficiency, low noise, little vibration, reliable operation, easy installation and maintenance,etc.
Y2 series electrical motor can be used to drive various kinds of general machinery, such as: Fan, water pump, compressor, coal mill, cutting machine, transportation machinery, etc., The electrical motors can be used in mine, petroleum, chemical industry, steel-iron factory, and other places where is worse environment.
3. TECHNICAL FEATURES OF Y2 ELECTRIC MOTOR
1. Execution standard: IEC
2. Frame size: H355~H500
3. Rated power: 355KW~1400KW
4. Voltage: 380V, 400V, 690V
5. Frequency: 50Hz, 60Hz
6. Pole: 2P, 4P, 6P, 8P, 10P
7. Operation mode: S1 (continuous running)
8. Enclosed protect class: IP55, IP54
9. Insulation class: F
10. Cooling method: IC411
11. Mounting method: IMB3, B35, V1
12. Power supply conditions: voltage variable ±5%, frequency variable ±1%.
13. Ambient conditions: Altitude lower than 1000m; Ambient temperature -15~40Cº; Humidity less than
90%
4. ORDERING INSTRUCTION OF Y2 ELECTRIC MOTOR
When customer inquiry or order the motors, please specify the electric motor's use, model, rated power, voltage, frequency, synchronous speed, mounting method, protection grade (IP), terminal box location.
If customers have special request, such as other power, voltage, frequency, mounting size, shaft extension size, elevation, special ambient and other, please specify.
5. CUSTOMER CAN CHOOSE
1. Can choose stator winding thermometer PTC
2. Can choose bearing thermometer Pt100
3. Can choose moistureproof heater (space heater) .