CATEGORIES
LATEST NEWS
CONTACT US
ADD: NO.253,Economic-Technological Development Area,Guangzhou, China
TEL: 86-20-83831329
FAX: 86-20-83831391
E-mail: info@motor-chinese.com

> NEMA electric motor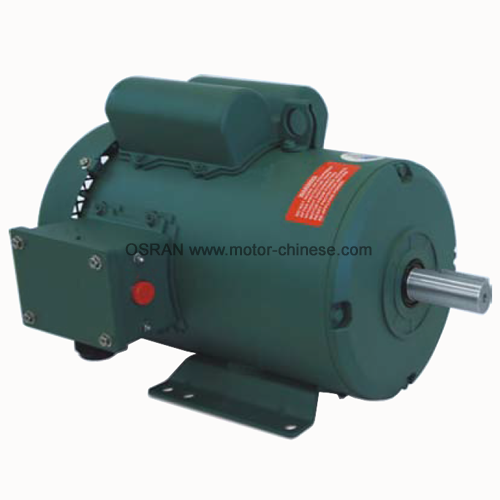 NEMA TEFC electric motor,Single phase motor,NEMA EPACT induction motor
Execution standard: NEMA America
Voltage,Frequency: 230V,60Hz
Frame size: 56~215T,56C~215TC
Rated power: 1/3HP~10HP
Product description: NEMA electric motors are single phase motor,induction motor,ac motors.They are used in Commercial Pumps,Swimming Pool Pumps,Fans,Conveyors,Air Conditioning Equipment,Small Machine Tools,Blowers,Augers
PRODUCT INTRODUCTION
1. PRODUCT INTRODUCTION OF NEMA TEFC ELECTRIC MOTOR
NEMA TEFC series are single phase rolled-steel motors with totally enclosed fan cooled,are ac motor,INDUCTION MOTOR.The electric motors are developed by ourselves independently according to NEMA. The output rated power and mounting dimensions of the electric motors are perfectly in accordance with NEMA. The NEMA TEFC motors have reasonable structure, small vibration and low noise.
2. TECHNICAL FEATURES OF NEMA TEFC ELECTRIC MOTORS
1. Service Factor 1.15
2. Continuous Duty 40ºC Ambient
3. TEFC (Totally Enclosed Fan Cooled)
4. Class F Insulation With Class B Temp Rise
5. NEMA Design L
6. High Starting Torque and Low Starting Current
7. Rolled Steel Construction
8. Ball Bearings
9. Capacity Start/ Capacitor Run (1/4 thru 10 HP)
11. Manual Overload
3. APPLICATIONS OF NEMA TEFC ELECTRIC MOTORS
1. Commercial Pumps
2. Swimming Pool Pumps
3. Fans
4. Conveyors
5. Air Conditioning Equipment A.K.A HVAC
6. Small Machine Tools
7. Blowers
8. Augers
9. Household Electric Appliances
10. Equipment Requiring Direct Drive
11. High Starting Torque
Note: When you inquiry or order, please you indicate the electric motor model (including frame size, No. of poles(speed), power, voltage) ,Mounting method, terminal box location (left / right).
If customers have special request for voltage,and other, can be mentioned in the inquiry or order.