CATEGORIES
LATEST NEWS
CONTACT US
ADD: NO.253,Economic-Technological Development Area,Guangzhou, China
TEL: 86-20-83831329
FAX: 86-20-83831391
E-mail: info@motor-chinese.com

> Sewing clutch motor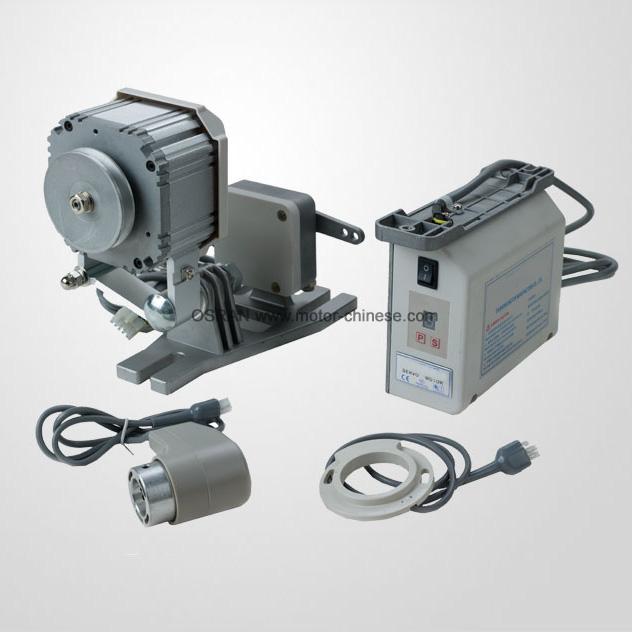 Series 550 Sewing machines motor, Servo Motor, Single phase motor, induction motor
Execution standard: IEC
Voltage,Frequency: 160~250V,180~240V, 50Hz/60Hz
Rated power: 1/2HP, 3/4HP
Speed range: 500~5500 RPM, 200~4500 RPM
Product description: Applicable machine: all kinds of sewing machine with Belt wheel hang-outside type, such as simple flat sewing machine, overlock machine, interlock machine, roller machine, etc. High torque, quick star
PRODUCT INTRODUCTION
1. PRODUCT INTRODUCTION OF 550 SERVO MOTOR
1. Save energy, compared with the clutch motor, power saving up to more than 70%.
2.High torque, quick start, accurate positioning, stable and reliable operation.
3.Large range of speed adjustment, and the 500-5500 RPM is adjustable.
4.High efficiency and energy saving, low noise, small vibration, effectively improve the working environment.
5.Voltage design (160-250V)
6.Wide application range, easy installation and maintenance.
2. TECHNICAL DATA OF SEWING SERVO MOTORS
Model

Rated Power (W)

Poles

Voltage (V)

Speed RPM(50/60Hz)

Number of phase

TH-550

550(1/2HP)

6

220

500~5,500

1

750(3/4HP)

6

220

500~5,500

1

Applicable

machine

all kinds of sewing machine with Belt wheel hang-outside type, such as simple flat sewing machine, overlock machine, interlock machine, roller machine, etc.