CATEGORIES
LATEST NEWS
CONTACT US
ADD: NO.253,Economic-Technological Development Area,Guangzhou, China
TEL: 86-20-83831329
FAX: 86-20-83831391
E-mail: info@motor-chinese.com

> Cross flow fan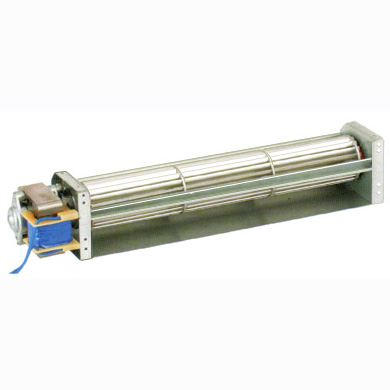 Fan40 Cross-flow Fans ( with fan motors )
Voltage: 36~240 AVC
Frequency: 50Hz, 60Hz
Motor stator: 50x48mm
Customers can customize length
Product description: FAN40 series are single phase cross flow fans(with fan motors),the fans have advantages of reasonable structure,small vibration and low noise.The fans are used in Fan-heater,Electric heater,Electric f
PRODUCT INTRODUCTION
1. PRODUCT INTRODUCTION
FAN40 series are cross-flow fan with single phase motor, the fans have advantages of reasonable structure, small vibration and low noise.
The cross-flow-fans are used in: Fan-heater, Electric heater, Electric fireplace, Electric oven, Baking chamber, Freezer, etc.
4. Stator thickness: 10~25mm
5. Wind wheel dimensions: 40mm diameter, 260mm length, can be customized 90~350mm length.
3. ORDER NOTICE
When customer inquiry or order the cross-flow-fans with electric-motors, please specify the cross-flow-fans and motor's parameter (including voltage, frequency, power, speed, wind wheel length, silicon steel sheet laminated thickness, direction of rotation(view from the drive shaft end).
4. OPTIONAL ACCESSORIES
1. Customer can choose sliding bearings, or ball bearings.