CATEGORIES
LATEST NEWS
CONTACT US
ADD: NO.253,Economic-Technological Development Area,Guangzhou, China
TEL: 86-20-83831329
FAX: 86-20-83831391
E-mail: info@motor-chinese.com

> Sewing clutch motor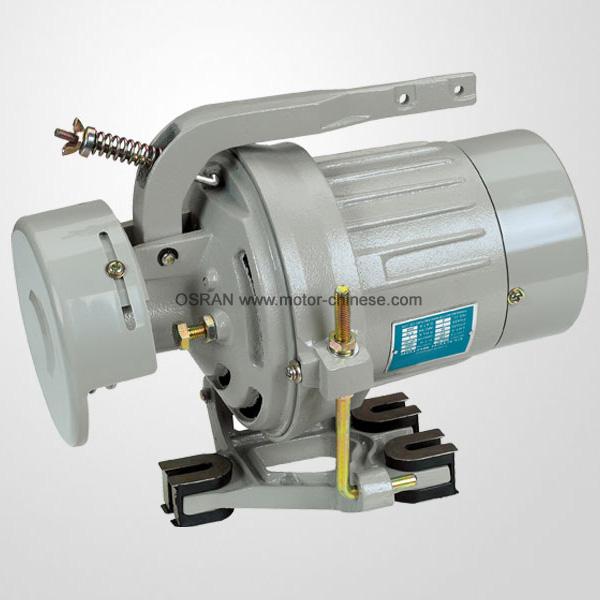 Series 82 Sewing machines motor, Clutch motor,Single phase motor, induction motor
Execution standard: IEC
Voltage,Frequency: 110V/220V380V, 50Hz/60Hz
Rated power: 1/6HP,1/3HP,1/2HP,3/4HP
Model: DOL, YSL
Product description: The clutch motors are ac motors,induction motors.the electric motors widely used in industrial sewing machines, woodworking machinery, grinding machinery, instrument lathe and so on a series of equipm
PRODUCT INTRODUCTION
1. PRODUCT INTRODUCTION OF 82 SEWING MOTORS
1. The INDUCTION MOTOR is designed based on features of high Efficiency(performance) industrial sewing machine.
2. All ELECTRIC MOTORs are tested by the complete test to ensure the best quality.
3. Horsepower is enough, less temperature rise, low vibration, low noise,
4. High quality clutch and cork for longer endurance.
5. Lever, Slide base and Brake are easily adjusted.
2. USED OF SEWING MOTOR
1.The electric motor is widely used in industrial sewing machines, woodworking machinery, grinding machinery, instrument lathe and so on a series of equipment need clutch type power output.
3. MEASUREMENT OF ELECTRIC MOTOR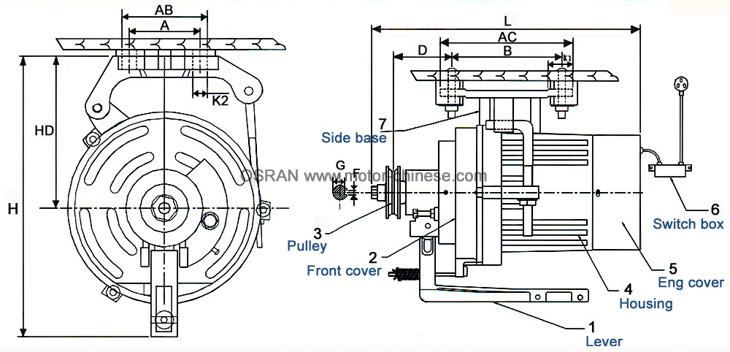 Clutch motor series 82:
Model

Rated Power (W)

Poles

Voltage (V)

Speed RPM (50/60Hz)

Number of phase

DOL-82

250(1/3HP)

2

(1) 110

(1) 3450

1

(2) 220

(2) 2850/3450

(3)110/220

(3) 2850/3450

DOL-82L

250(1/3HP)

4

(1)110

(1) 1750

1

(2)220

(2) 1450/1750

(3)110/220

(3) 1450/1750

DOL-85

550(3/4HP)

2

(1) 110

(1) 3450

1

(2) 220

(2) 2850/3450

(3)110/220

(3) 2850/3450

DOL-85L

550(3/4HP)

4

(1)110

(1)1750

1

(2)220

(2)1450/1750

(3)110/220

(3)1450/1750

YSL-85

550(3/4HP)

2

(1)380

(1)2850

3

(2)220

(2)3450